for some it's an obsession
A Lifetime Dedicated To Golf Design
The Rise Golf Course – Couples | Bates Design, Canada
Digital Brochure
News & Blog
The Team Captain Of The Bates Group
From Bulldozer to Lead Designer, You Want Gene Bates On Your Team
Mr. Bates has served as president of the Bates Golf Group since 1988 and Vice President of Couples|Bates Golf Design since 1992. As a golf course designer with over 40+ years experience in the industry, he has provided professional services for the design and construction of golf courses around the world.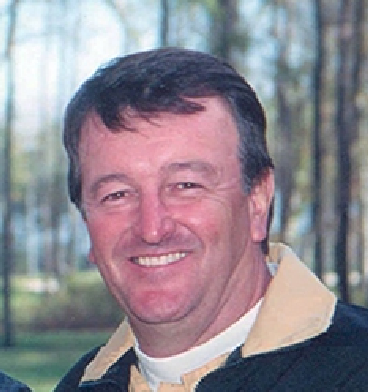 As a member of the esteemed American Society of Golf Course Architects – ASGCA, he has worked closely with PGA touring professionals Fred Couples and Johnny Miller on many of his designs in the United States (including Hawaii ), Europe and Southeast Asia. Mr. Bates' experience in the golf course design industry has allowed him to develop expertise in the areas of design, engineering, construction management and landscape architecture, while gaining a vast knowledge of agronomy and golf course maintenance. His past experience in a broad range of more than 150 construction projects has provided him a thorough understanding of project budgeting, scheduling, coordination, administration and employee relations.
Sentosa Golf Club, Singapore – World-Wide Awards For Gene Bates.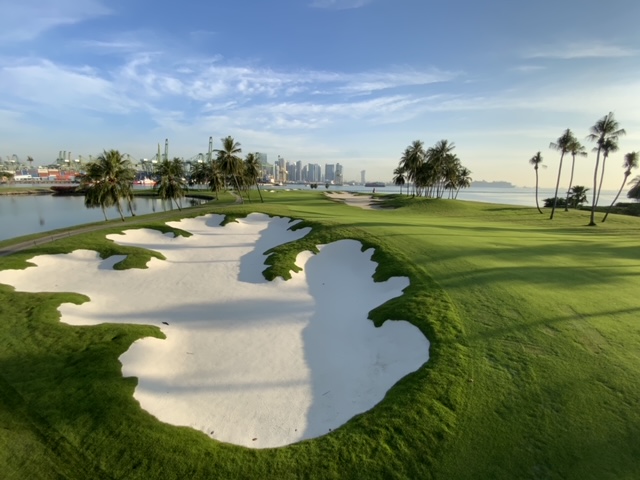 EARLY EXPERIENCES
From 1978 to 1983 Gene was a project administrator for Ron Kirby and Gary Player in Atlanta, Georgia. He coordinated design and supervised construction of golf course projects in Hong Kong, The Philippines, South Africa , Zimbabwe and the United States.
From 1983 to 1988 Gene served as Vice President of Design & Construction Services for Jack Nicklaus Golf Services in North Palm Beach, Florida. In that position he was responsible for administration of design and construction projects, project coordination, customer relations, project and administrative staff supervision, including project designers and construction coordinators. These projects ranged between $2 million and $10 million and were located in the United States, England, Austria, Japan, Switzerland and the Caribbean.
Salish Cliffs – Another Award-Winning Northwest Tribal Course For Gene Bates.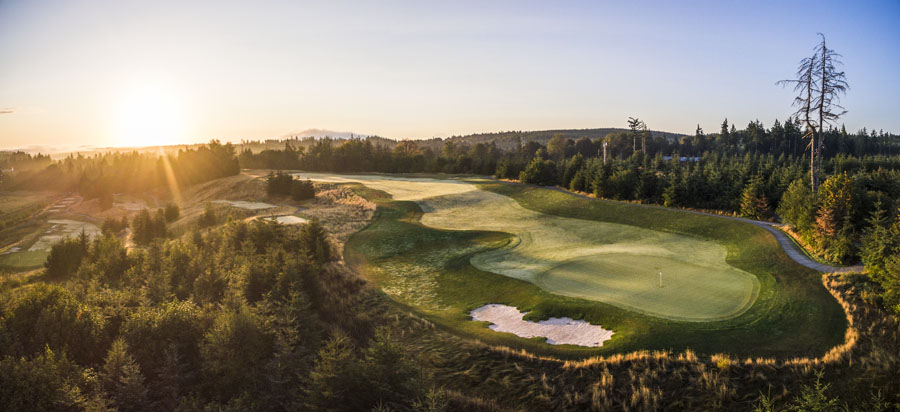 CURRENT ROLE
Gene's current role is as "Team Captain" as well as the head golf course designer.  Gene will work directly with the team on the design contract, assist in coordination of the team of professionals, and finalize concepts for golf course design.  In that role, he will make visits to the site to gain a thorough understanding of the opportunities and constraints, as well as coordinating the final routing plan for the development.  Upon completion of the routing plan, Gene will work with the team on the development of a strategy plan which satisfies the goals of the developer for a tournament-quality yet player-friendly golf course.
Gene will assist during the bidding process, providing advice on the best contractors and shapers based on his years of experience in the field.  Understanding the critical need for selecting a well-qualified contractor, Gene is very involved in this process.  During construction, Gene will make numerous timely visits to review the progress of construction and ensure adherence to the design concepts which were developed by the team.
During the grow-in phase, Gene will be active in monitoring the establishment of the golf course turf and landscape features. Along with the team agronomist, he will provide advice as needed to ensure that the golf course opens without a hitch.  Gene maintains active contact with the owners and is available for advice regarding the condition or playability of the golf course. He also coordinates public relations visits with himself, Fred Couples or other notables if they were involved with the project.
An incredible career
Taking Golf to The Next Level
World-Wide Course List – PDF
Testimonial
"Gene Bates was the architect for both Stonebridge Golf Club and The Ridge Golf Club where he has provided beautiful and highly functional golf courses for our community and the State of Utah. Our players come great distances to enjoy the fruits of his labor."
"Gene's services go far beyond the initial design and implementation process as he takes great pride in his work and the future of his courses."
Nancy Day, CPRP
Director, West Valley City Parks & Recreation